History: The first of deHavilland Canada's "bushplanes," the DHC-2 Beaver was developed in 1947 as a rugged, highly-versatile aerial truck which could take off and land almost anywhere, carry a large load, and be very reliable. It succeeded in all these areas in the civilian sector, so it was almost inevitable that, in 1951, the Beaver would be selected by the US Air Force and Army as a new liaison aircraft. In the nine years that followed, 968 L-20As were delivered to the armed forces, most going to the Army. They served in both the Korean and Vietnam wars, hauling freight and personnel around the battlefields, mapping enemy troop positions, leading search/rescue missions, and relaying radio traffic, among other missions.

In 1962, the L-20 was re-designated the U-6A, and many remaining examples remained in service well into the 1970s. Beavers were also purchased and used by the military services of several other nations, including Britain, Chile and Columbia. Civilian Beavers have served in over 50 countries, and many still continue to fly all around the world, with a small number restored and flown as warbirds.
Nicknames: Unknown
Specifications :
Engines: One 450-hp Pratt & Whitney R-985-AN Wasp Junior radial piston engine.
Weight: Empty 2,850 lbs., Max Takeoff 5,100 lbs.
Wing Span: 48ft. 0in.
Length: 30ft. 4in.
Height: 9ft. 0in.
Performance:
Maximum Speed: 140 mph
Cruise Speed: 110 mph
Range: 770 miles
Armament: None.
Number Built: 968 military variants (total Beaver production 1,691).
Number Still Airworthy: At least 17 Beavers registered as L-20s or U-6As are still flying, and an unknown but much larger number of civilian Beavers are still airworthy around the world.
Links:
"Around the Bay with Charlie" -- Beaver-flying with Michael Maya Charles.
Baxter Aviation, Nanaimo, BC, Canada
Boundary Layer Research, Inc. Vortex Generators for Beavers
Canadian Bushplane Heritage Centre: "Beaver C-FOBS turns 50!"
CNAPG Beaver Page
deHavilland DHC-2 Beaver Site -- Neil Aird's tribute to the Beaver.
Diane and Harold Clark's deHavilland Beaver
Great Lakes Aero Products -- Beaver windshields and windows.
Jimmy Howard's Beaver pager
Kenmore Air -- Beaver parts and service.
"The Rebirth of N2297N"
Taquan Air, Ketchikan, Alaska
Western Canada Aviation Museum Beaver Page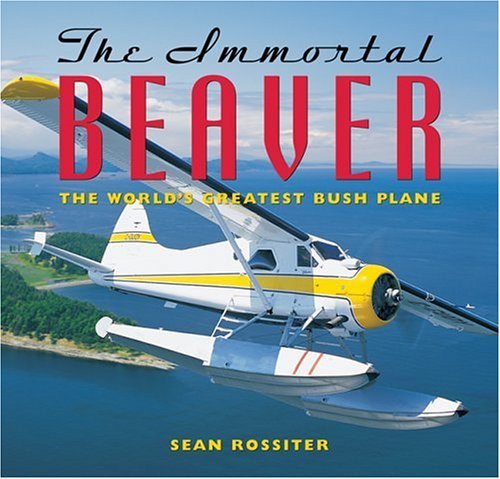 The Immortal Beaver: The World's Greatest Bushplane
By Sean Rossiter
192 pages, Paperback
Published 2005 by Douglas & McIntyre
The complete story of the development, construction, and life of the Beaver, one of the world's most versatile, useful, fun airplanes! Contains many photos and supporting information.


[Back to Warbird Alley's Main Page]
---
All text and photos Copyright 2006 The Doublestar Group, unless otherwise noted.
You may use this page for your own, non-commercial reference purposes only.
---