---
MENU:
* Aircraft
* Maintenance / Restoration
* Organizations
* Museums
* Major Airshows
* Warbird News
* Fly a Warbird
* Warbird Bookstore
* Flight Simulator Store
* Pilot Resources
* Miscellaneous Links
* Warbird Alley Products
---
---
Submit all news items to:
editor@warbirdalley.com
---
Visit our affiliates:
---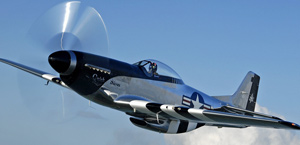 Warbird Alley's
Warbird News
Here's the latest news from the warbird aircraft community.
We update this page regularly. Items are moved to the
News Archive after approximately six months.
Today's Date:



[Click the newspaper to jump to the latest news.]

---
May 2021:
June 2021:
July 2021:
August 2021:
September 2021:
November 2021:

We sometimes get this question: "Hey! Why don't you update this page immediately when there's warbird news?"

Our answer is that we think news reporting should be as scrupulously accurate
as possible (as opposed to as fast as possible). So we often take
some time to research news items and get the facts
correct. We hope you understand our position.
Thank you for visiting our news page!

---
---
Got news?
Please help us spread the word by sending an e-mail to:
editor@warbirdalley.com

Thank you for your interest, and for helping us
to make this a valuable resource.
Note: Warbird Alley makes every effort to verify and substantiate all news stories presented here. We make no claims as to the ultimate validity of any entry, and we deny liability for claims arising from inaccuracies or omissions.
© 2021 The Doublestar Group
All Rights Reserved