Warbird Alley
Featured Aircraft:

Fairchild PT-26 Cornell N75463
(Page 3)
---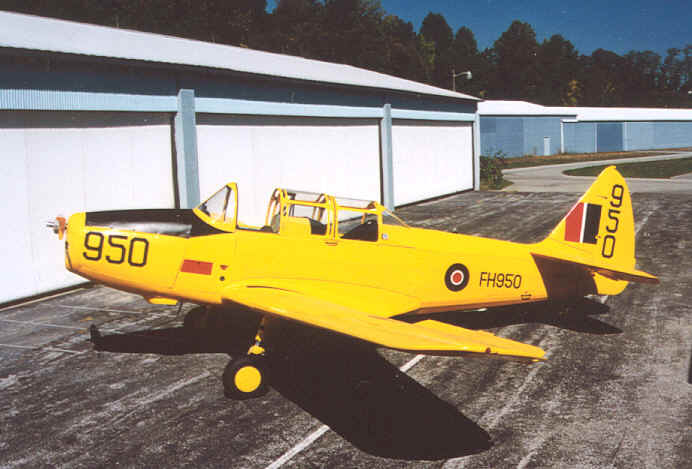 The finished product! This aircraft is obviously not too hard to see on a sunny day. The large "950" stencil was originally added while the aircraft was at 34 EFTS in Saskatchewan, Canada.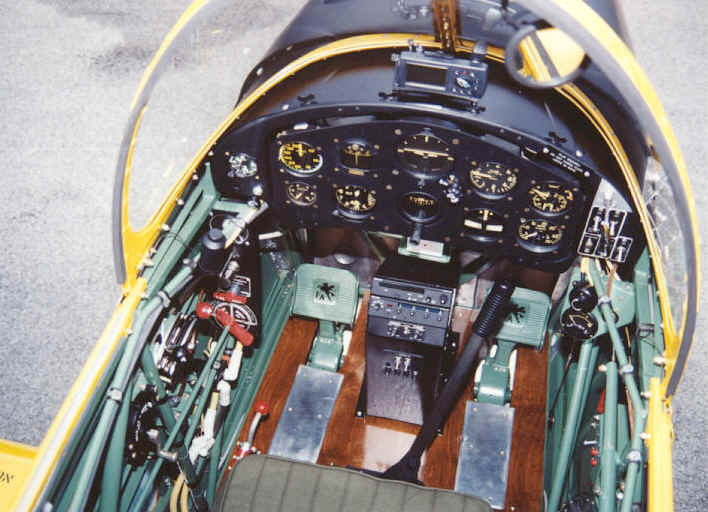 Front cockpit view showing the vintage standard equipment and the modern radio installation. As a trainer, the PT-26 had a well-designed, uncluttered cockpit with all flight and engine controls within comfortable reach of the pilot.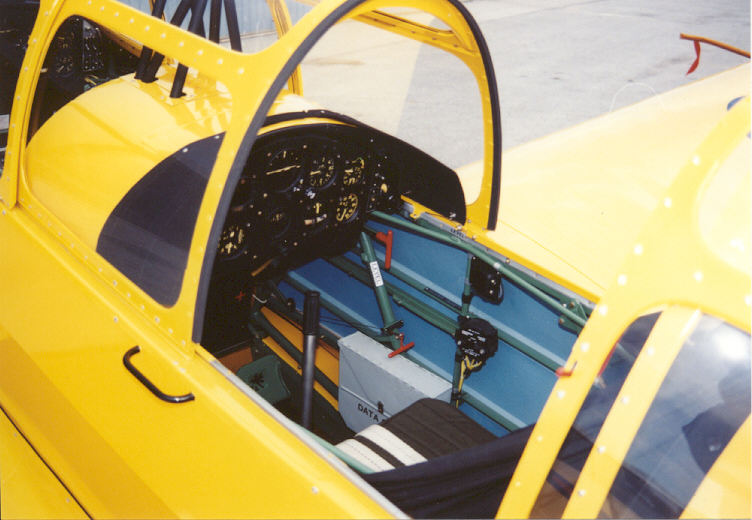 The rear cockpit shares much of the same equipment as the front. The Morse code key is above and behind the gray map case.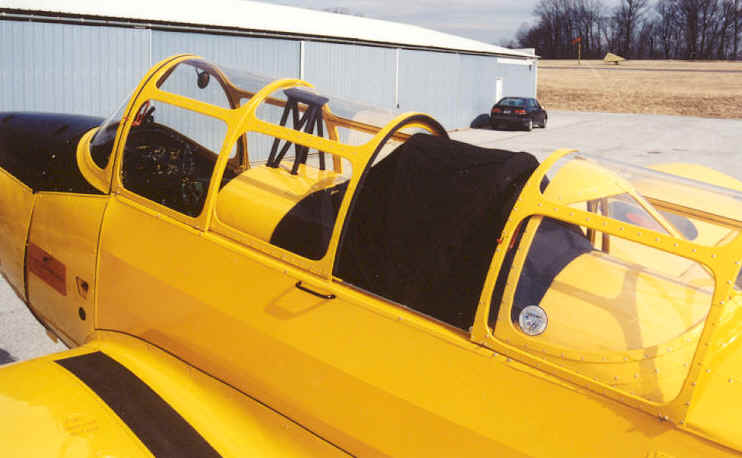 A rare view of a PT-26 accessory that WWII instrument-flying students must have dreaded seeing: A blind flying hood mounted over the rear cockpit. FH950's hood is a World War II original.
---
Our thanks to Mark and Joe Denest for the photos and information about their aircraft. The Denests are in the aircraft restoration business, and as of this writing they have restored 12 of the PT-series aircraft. They are available for contract restoration work. You can contact them at mdaero1@comcast.net.

Also check out our PT-26 Pilot Report!

If you own, operate, or know of a warbird you'd like us to feature in Warbird Alley, we encourage you to contact us at:
editor@warbirdalley.com.
---
© 2007 The Doublestar Group, All Rights Reserved